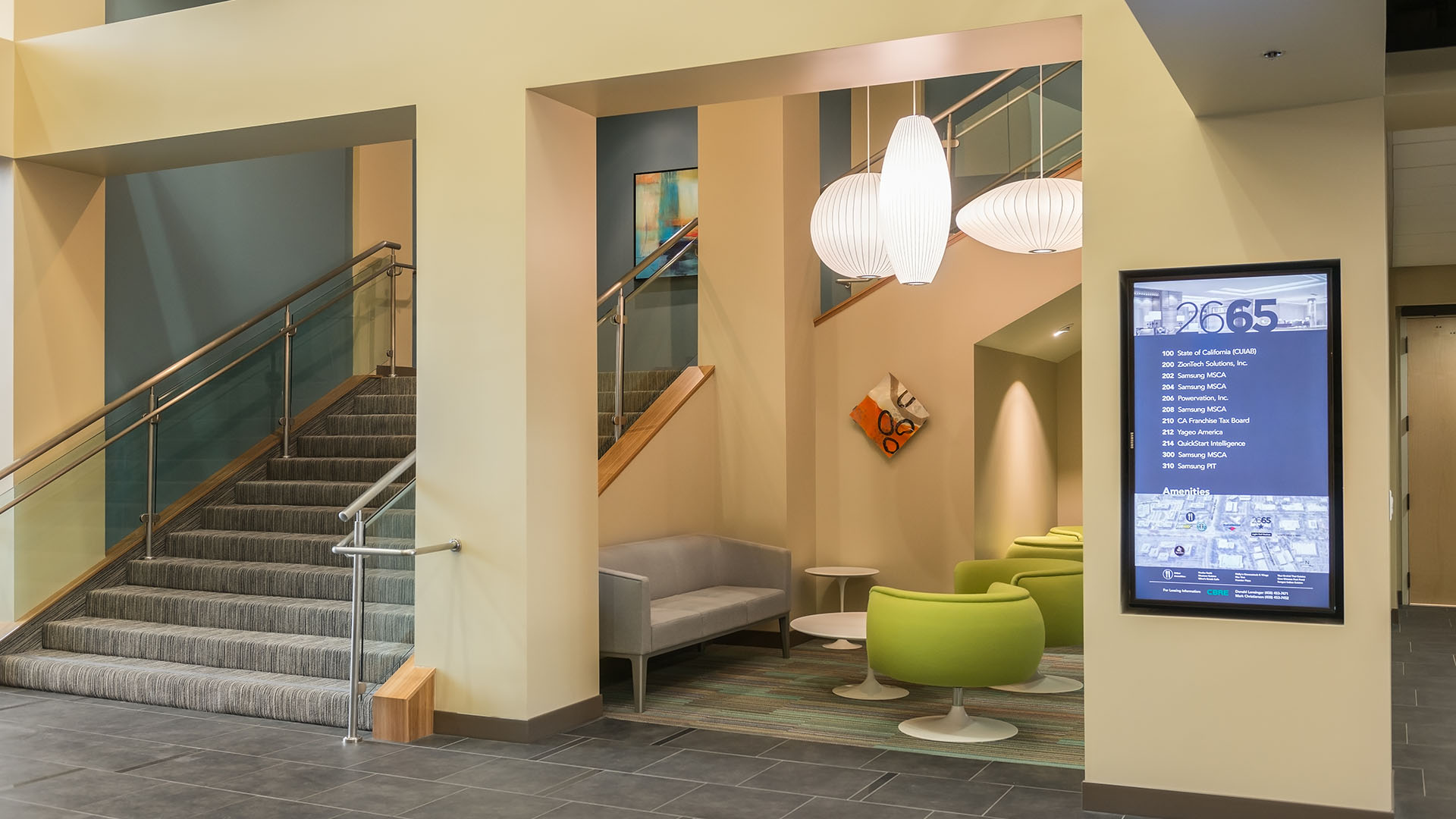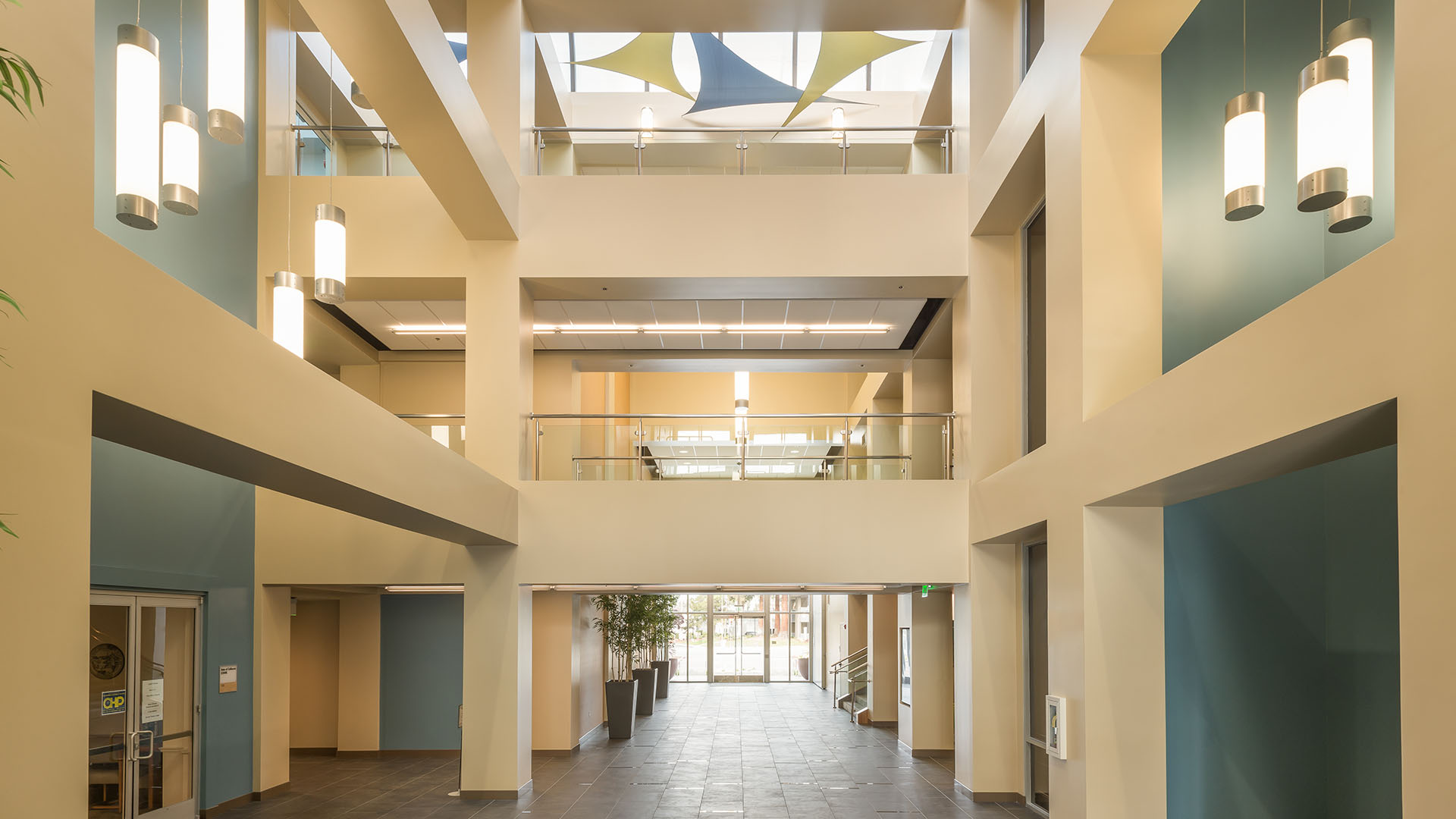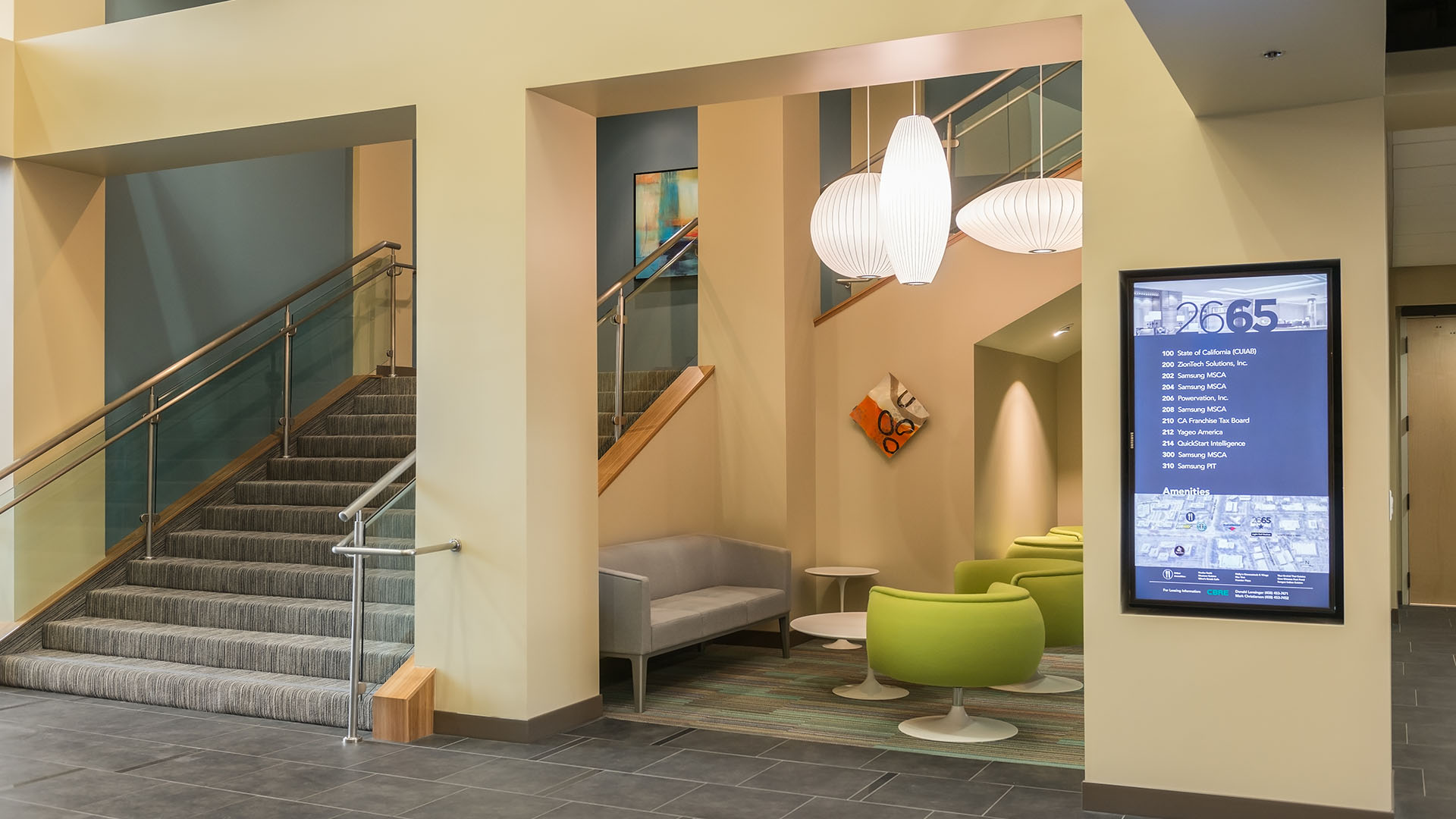 2665 North 1st Street
2665 North First is a multi-tenant, 130,000 square foot office building located near the corner of Trimble and North 1st Street and is directly adjacent to the Bonaventura Light Rail Station.  Marwood acquired off-market through local relationships with the pending buyer that was then under contract.  The pending buyer had been unsuccessful in raising necessary capital for the acquisition.  Marwood partnered with pending buyer to successfully renegotiate the PSA and take over the buyer's contract.
Immediately after purchase in July 2013, Marwood undertook a significant renovation of the front and rear entries, the lobby, common bathrooms, landscaping, and signage.  2665 offers a soaring three-story lobby with foot bridges that connect the upper floors.  All newly renovated suites provide for open floor plans and 11-foot open ceilings with pendant lighting and spiral ductwork.  Marwood created a "spec creative office" look and feel for all vacant suites.  Marwood achieved 100% occupancy in 15 months.  Soon after, Marwood accepted an off-market purchase offer at substantially above underwriting and sold the project 19 months after acquisition.
2665 North 1st Street, San Jose, CA